This page was last updated on: November 10, 2006
Parker's Equestrian Center

Since 1958

Parker's Equestrian Center

Madera, Ca.

(559)264-7980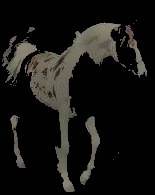 Boarding

Finest Facilities

    We offer our boarders and their horses Cross Ties, Round Pen, Wash Racks,

    Tack Rooms, Trailer Parking, 3 Sandy Arenas, a Dressage Court including

            a full sized 200x200 arena, Practice Trail Course with Obstacles

and

Miles of trails, weekly summer BBQ's, moonlight rides and shady lawns for picnic's and relaxing!

A FULL SERVICE FACILITY FOR YOU AND YOUR HORSES

TURN OUT & GROOMING, ABSENTEE OWNER CARE AVAILABLE

TRAINERS & EXERCISERS ON PREMISES FOR HELP WITH YOUR HORSES

OR RIDING LESSONS ON YOUR HORSE

We offer many boarding options for you to consider.

These are just a few...Please call or email for pricing & availability.
- Stalls with full service care including turnout or lunging

- Stalls with shady runs, automatic fly systems, floor mats and cleaning

- Covered pens with a shade tree at each pen!  Cleaning, shavings and security lights

-Private 1/4-acre pastures (one horse per pasture) with feed twice a day

Close by or on premises......

~  Trainers  ~

  ~Horse Hauling  ~

~  Tack & Feed Stores  ~

~  Saddlerys  ~

~  Farriers  ~

~  Equine Nutritionists  ~

~  Equine Chiropractitioner  ~

~  Vets on call at all times  ~

~  Individual Supervision & Finest Feed  ~

A Complete Equine Boarding Facility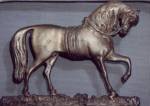 Text & Images copyright Parker's Equestrian Center 2002 - all rights reserved

This site was Designed by 4 Legs Web Design

Click Button for Information on Your Own Web Site Design or to Report Problems with this page!


We accept Credit Cards

with PayPal

Make payments to